Life at IIM Lucknow
"Without tools, learning is incomplete." While any institute can claim excellence, only IIM Lucknow can stand by its claim of being one of the premier institutes of management studies in the region. This institute provides its community all the requisite facilities to help in their quest for knowledge.
Housing
Set amidst a sprawling area of over 185 acres, IIM Lucknow is a fully residential institute, offering housing capabilities for more than 1000 students and 75 faculties. The housing, open spaces around them and children's park adds to the rich quality of non-work life at IIM Lucknow. The serene surroundings support an enjoyable and enriching life style.
View Gallery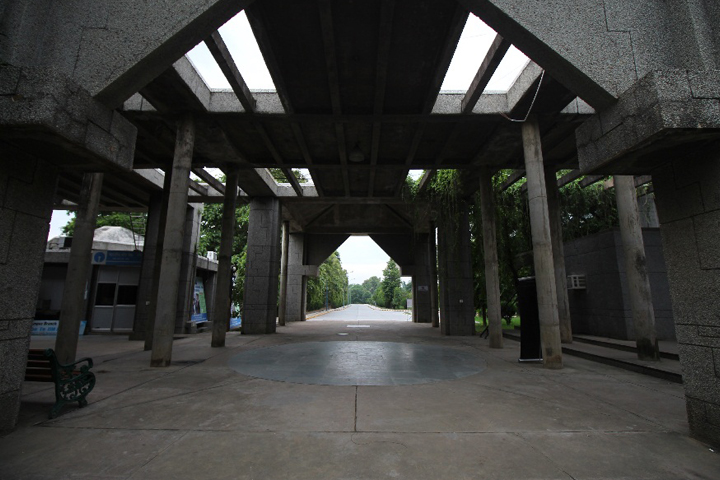 Retail and services
With a shopping complex and all other facilities, this institute is a town within itself. Well stocked mini Departmental Stores, Post Office, Banks, Cafeteria facilitates the campus residents in their day to day needs. Retail shops and services are available to meet the day to day needs of the campus community.
View Gallery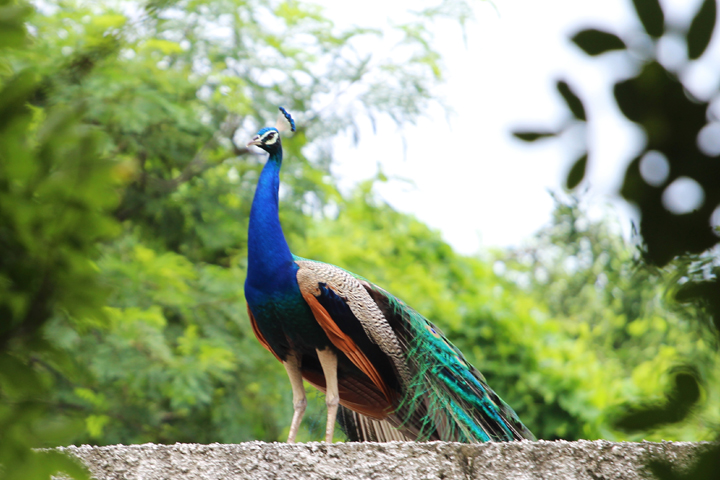 Campus Arena
The sprawling campus of the Institute is over 185 acres of land. The well manicured green lawns, flower beds and rows of trees inspire the body,mind and soul. Strategically located murals and carefully christened buildings like Chintan (the Faculty Block), Bodhgriha (the PGP Block), Manthan (the MDP Block), Gyanodaya (Library: The Rich Learning Resource Centre), Computer Centre....
(with state of the art computing facilities), Samadhan (the Administrative Block) motivate the thought process for concentrating on specific areas of activities as well as integrate the overall process of knowledge generation, application and dissemination.
View Gallery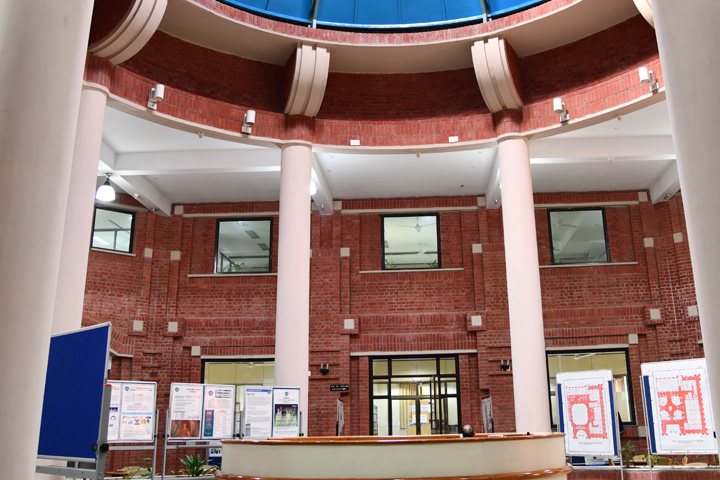 Library
"Gyanodaya"- the home of learning. The library of IIM Lucknow characterizes what the institute stands for – accessibility, vision and excellence. This spacious 30,000 square foot two storied library, is a repository of knowledge both historical and current. Students can use this 24 hr facility to cement the knowledge they have gained by gaining an insight of its implementation.
View Gallery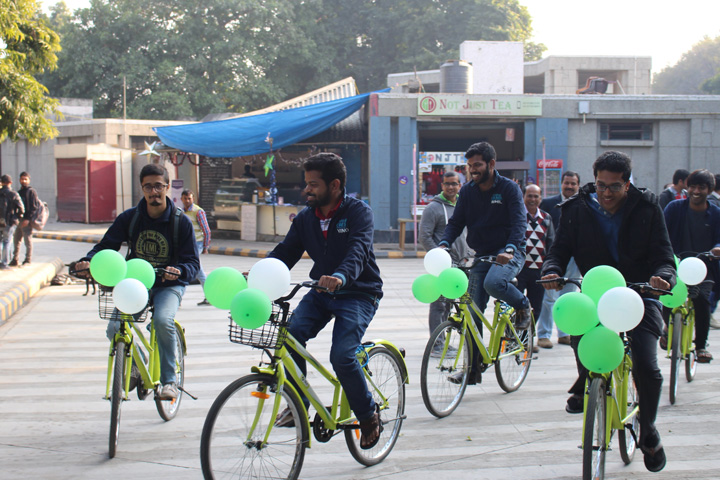 Transport
Although at a distance of about 8 km on the outskirts of the city, the campus dwellers feel no distance from the civic amenities through need based plying of regular transport services from campus to city and important schools.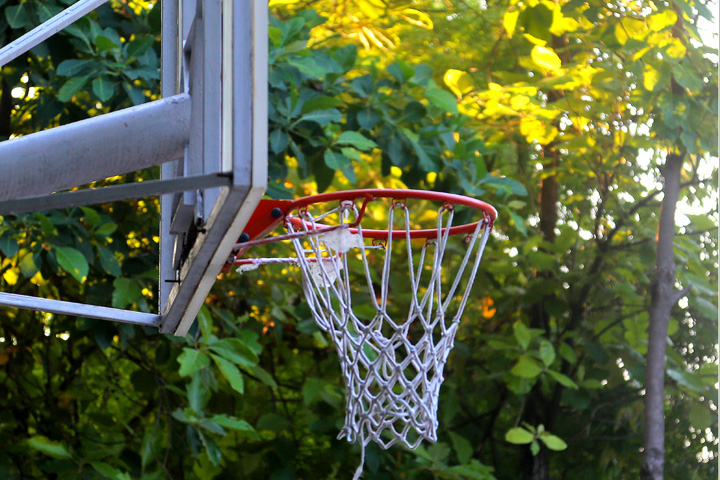 Sports and Recreation
A host of sporting facilities are also at the disposal of the IIM L community offering a choice of a comprehensive range of individual and team sports. Besides a football/cricket ground, IIM-L Campus is equipped with a Squash Court, Lawn Tennis Courts,Basketball Courts, Volleyball court, Indoor badminton Court. The newly constructed UMANG provides for...
the recreational facilities such as Swimming Pool, Jacuzzi, and Sauna bath, Squash and billiards court, gym, etc.
View Gallery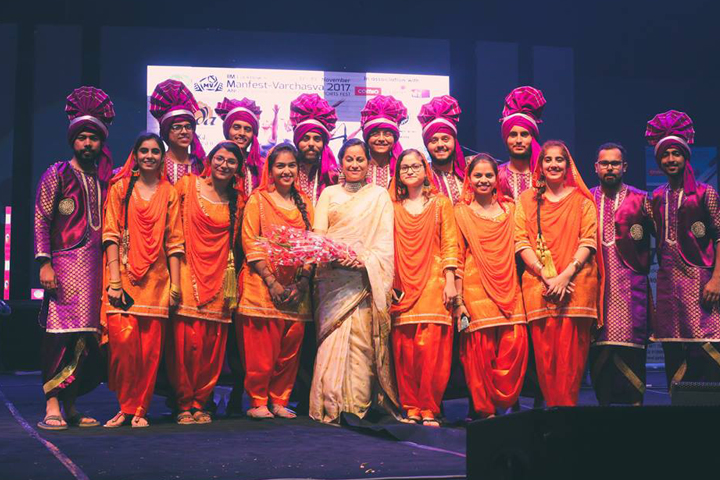 Culture
IIM Lucknow offers a rich taste of diverse cultural activities throughout the year.
View Gallery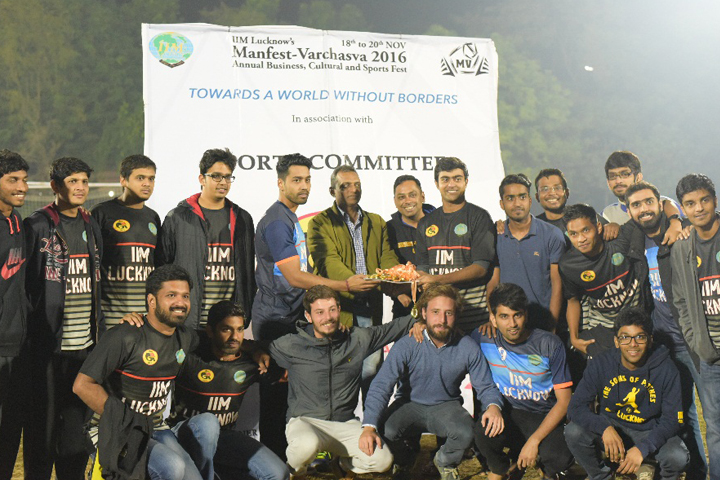 Health and Wellness
Uniquely designed medi-care facilities provides a flexible structure of medi-care support through in-house Medical Officers, dispensary with a network of associated Hospitals and giving option to the employees for reimbursement of Mediclaim insurance to take care of the hospitalization and other related expenses. Located conveniently, IIM Lucknow health care centre operates with 4 beds with following facilities:
Highly qualified, experienced & Skilled Doctors and trained Paramedical professionals.
The consultant doctors include a resident doctor and three part-time doctors: a physician, a gynecologist and a homeopathic doctor.
A resident doctor and nursing staff to cater to the health needs of the community round the clock.
Four paramedic professionals
The ambulance facility is available for the community round the clock.
Accredited labs engaged for diagnostic facility including emergency collection
Yoga classes are conducted in the morning everyday throughout the year by a trained yoga instructor