"

I am grateful to IIM Lucknow for bringing a student out in me, which got sleeping for the past 30 years! I joined the GMP program -IIM Lucknow at the young age of 55. I learnt so many facets of management which I was totally unaware of. This program has brought so much of clarity in my thinking... became a good listener as well.. I feel like I am a different person altogether professionally! And you know what.. now it has grown on me and I want to attend more such programs in future. Thank you Mahesh Thank you Anisuma. I am just amazed by Mahesh and his entire team's passion, dedication and hard work! My best wishes to you all, you guys rock!!"
Najendja Shajma
GMPe 1
---
"The clear programme structure, rich content, demanding faculty and ongoing communication with participants is what has made this program an unique experience which has ignited the enlightenment for each of us. The senior participants from rich industrial, corporate backgrounds and different walk of life have contributed to a real time practice and exposure. Happy to share that after having spent +20 years in the industries, the transformation on implementing management skills in my real life happened after this MDP at IIM Lucknow."
Manjunath Pejubai
GMPe 1
---

"The programme on Strategic Thinking helped me clearly align Industry level practices and concept to my own organizational measures and plans. I am sure that I will now be better aligned in any Strategic thought process and also contribute in any improvement in the implementation of my organization strategy."
Mr. RohitMathur, AVP, Nucleus Software Export Ltd.
Programme-Strategic Thinking & Leadership
---

"It has been an immense value addition for both of us to have done the GMP program of IIM Lucknow through ANISUMA. Since we are both managing our own companies together, the new learnings have put us both on the same page in many a situation. We've learned many latest tools for addressing different scenarios and have been able to effectively engage what we learned into action in our own work. The case studies have been excellent eye openers. Overall, we're delighted that we chose to do this program, the networking and value addition is unparalleled."
Pjima & lohny lohn
GMPe 1
---

"It's not regular accredited diploma or degree but it's more of development of yourself and insight. Our efforts were matched equally by professors of IIML and facilitators at Anisuma. After attending this course, I can tackle same problems with ease and can deliver better results. This course made me better professional and person who enjoys support of stake holders and his team unanimously. This course is big leap in acquiring knowledge and education which has no boundaries."
Pjashant Chitnis
GMPe 2
---

"Good opportunity for networking across diverse industries and a memorable experience."
Dr. NanditaVerma, Director, College of Management Studies
Programme-Strategic Thinking & Leadership
---

"This program has been a truly invaluable learning experience and has given me a new perspective of looking at things and dealing with challenges! It has been very empowering both from a personal and professional standpoint. This would not have been possible without the untiring efforts of Anisuma who left no stone unturned in ensuring we get most of the program! Kudos to their dedication!"
Vindhya
GMPe 3
---

"Overall experience with MDP was excellent. MDP has been planned beautifully which enables you to think on multiple dimensions of Strategy and Leadership. It is certainly one of the best programme that I have ever attended in my career of 21+ years. Thanks & Congratulations to entire MDP team and all Professors for this excellent programme."
Mr. Rajiv Kumar, AVP, Nucleus Software Export Ltd.
Programme-Strategic Thinking & Leadership
---

"No matter what stage of the career you are in. I found the GMP from IIM Lucknow to be hugely valuable. Nothing beats class room learning especially when you are with a bunch of excellent students with varied experience and you are tutored by some amazing professors. And you add a fantastic environment made possible by Anisuma. I would love to relive it!!!"
Sethu
GMPe 3
---

"Excellent program, most of us have technical skills that as we go up the corporate ladder, we need leadership skills and this program provide us with it. The strength was the diversity of the participants both in terms of their experience and companies and backgrounds. The program open up new perspectives and is an enduring experience"
Dr. Sunil Kumar, GM NABARD
(Inspired Leadership, 2017)
---

"I am very happy to have attended this program. It was well organized and very informative. This will help me in better decision making and be a better leader. I strongly recommend this program for senior executives."
Mr. Vishal Maru, SVP, WorldLine
Programme-Strategic Thinking & Leadership
---

"Great Program, wonderful experiences, expectations met, liked the core faculty who were teaching and among the outsiders, the session on story telling was great."
Mr. Nilay Kumar, GM NABARD
(Inspired Leadership, 2017)
---

"When I came for the program, I came with apprehensions that it will be again a text bookish course, but it has been a totally different experience with extremely high involvement course. I come from MECON which is predominantly an engineering firm and for many of us the transition to Leadership positions needs the inputs, which a programme like this provides. Through the five days, we have had an opportunity to understand leadership skills and apply them first hand and explore new opportunities."
Mr. Sanjay Kumar Sinha, Joint GM, MECON, Ranchi
(Inspired Leadership, 2017)
---

"The best thing we got out from GPME program is the access to world class faculty and a curious mindset to look at many problems with a different view. This program helped us to open up our thought process and have a multi dimension approach towards problem solving. Program introduce us to many fields which we may hardly use but it's definitely good to know. It definitely helped us to understand organizations better and appreciate various functions in the organization. GMPE course also inspired me to read up the books later as well. The flavor of stuff that students go through after cracking CAT was a good experience."
Mr. Jagannath Singh, GMPE 17
(Roll No - GMPE/ LC/ 17/ 007)
---

"GMPE 17 was a great learning experience. The course is meticulously designed to give a glimpse of all the important aspects of general management. It's an ideal fit for anyone who's looking to gain an edge in their career advancements. The class is a healthy mix of professionals from different kinds of industries opening doors for great peer-to-peer learning and this topped up with great guidance from faculty. We are grateful to IIM Lucknow designing a course that perfectly caters to upskilling needs of every professional."
Ms. Udisha Misra, Account Manager
(Digital Marketing, Genesis BCW)
---

"The MDP Program at IIM Lucknow about 'Strategic Thinking & Leadership' has been one of the best learning experience till date. The content is highly relevant to my job profile and this knowledge upliftment is sure to add value to my professional life."
Dr. Bhavani R Nair, Zonal Clinical Head, South Delhi
Programme-Strategic Thinking & Leadership
---

"This is one of the finest program I have attended so far in any of IIM. Faculty were very experienced and their vision on topic has helped to get so much of learning that would help to improve and bearing effectively in role execution."
Mr. Rajeev Kulshreshtha, AVP, Nucleus Software Export Ltd.
| Programme-Strategic Thinking & Leadership
---

"There has been a paradigm shift in the way I handle strategy formulation or handle a crisis situation. This program has helped me to broaden my perspective about strategy. Now I am in a better position to differentiate between symptoms & cause of the problems. Strategy is not fighting your competitor but creating win-win situation for all."
Mr. Prashant Thakur, Director & Head of Research, Anarock
Programme-Strategic Thinking & Leadership
---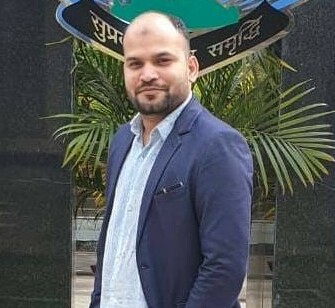 "GMPE Course has given me the right exposure to analytical and interpersonal skills which in total has helped out in my overall career growth.Being with people from different professional background and working with them as a team in group has a great advantage on its own."
Kumar Gaurav, GMPE, Retail Executive – Titan Company
GMPe 1
---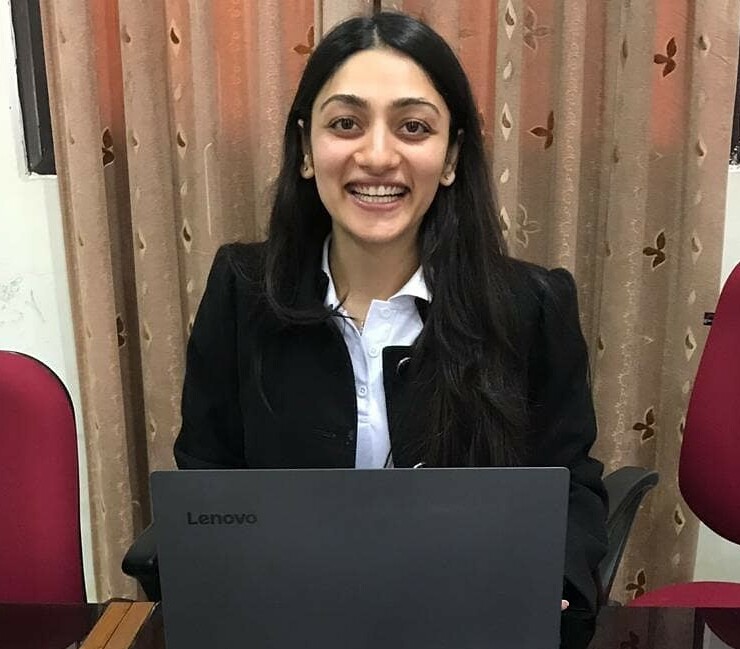 "The Experience was great! The course taught me how to gain a newer perspective beyondwhat I have learnt till now. It helped me gain an insight into different industries and how creatively issues can be solved.More importantly it gave me a chance to meet like-minded individuals who became like family while we were on the campus"
Nikita Nanda, GMPE, Manager – Ernst and Young
GMPe 1
---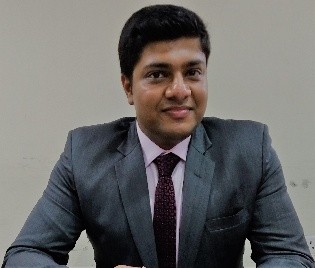 "GMPE course at IIM-Lucknow is a perfect blend of on-campus and off-campus learning. It offers aworking professional/executive both the experiences of rigorous campus lifestyle and managing work-life while keeping the learning opportunities aplenty. The unique mixture of classroom teaching byrenowned faculties through case studies, projects, experience sharing and interactions amongst agroup of accomplished peers from different backgrounds not only accentuates learning but also helpsan individual to grow professionally as well as personally."
Vatsal Agarwal, GMPE, Chartered Accountant – M/s Sunil Sharda & Co.
GMPe 1
---