General Management Programme for Executives (GMPE) 2023-24 Back
Sr No.
Subject
Download
1.
Download Brochure

Size: 12.24 MB | Lang: English | Uploading Date: 03/11/2022

Click here to View
2.

Expression of Interest

Click here to View
3.
GMPE 2023-24 Application Form

Size: 149 KB | Lang: English | Uploading Date: 18/10/2022

Click here to View
Total Programme Fee: Rs. 4,00,000 /- (Excluding of GST @18% or as applicable)
Avail Corporate Discount
Last Date to receive Application Form for GMPE 2023: January10, 2023
Programme Starts in Jan, 2023
Programme
The General Management Programme for Executives (GMPE 23) is a one-year part-time programme with Four Modules of 9 days each, for working executives to prepare them for an advanced career in management. GMPE will integrate Advanced Management Theory, Soft Skills, and Quantitative Methods with real-world business practices.
Program Objectives
To understand macro-economic, socio-political, ecological and technological environment.
To develop analytical and innovative skills set to enhance the efficiency and effectiveness of organizations.
To strengthen leadership and team-building skills.
To develop values and proactive attitudes for societal well-being.
Duration
Classes will be conducted from Saturday to Sunday of the next week (9 days)
Four learning modules of 9 days each (240 hours) at IIM Lucknow.
Eligibility
Bachelor's or Post Bachelor's Degree (or equivalent) in any discipline or CA/ICWA/CS
Minimum of 2 years of full-time post-qualification professional experience.
Selection Criteria
Marks in Graduation
Post-Graduation Qualification/Degree
No. of years of experience/Quality of Experience
Personal Interaction (Interview)
Selection Process
Application Form, completed with attested photocopies of Qualification and Experience Certificates.
Statement of Purpose
Demand Draft of Rupees 2000 (non-refundable), favoring "Indian Institute of Management Lucknow" payable at Lucknow.
Programme Content
Core Courses: 20 Courses divided in 4 modules
Module I
Course
Module II
Course
Module III
Course
Module IV
Course
Financial Reporting & Analysis
Management Accounting
Financial management
Strategic Management
Organizational Behavior
Marketing Management
Macro-Economic Environment
Consumer Behavior
Managerial Economics
Operations Research
Operations Management
Management Information System
Business Statistics
Human resource management
Marketing Research
Supply chain Management
Business Sustainability
Business Communication
Business Statistics II
Legal Aspects of Management
Workshop on Employment Communication*
Workshop on Ethics*
*Non-Evaluative in Module IV
Capstone Project
The integrative project is an important part of the programme. The participants would identify the management problem, develop and evaluate alternative course of action and suggest the best option. Each participant would present the findings of his/her study, along with a written submission. The evaluation of the project report is to be done by IIML faculty.
Faculty
Faculty from Indian Institute of Management Lucknow would deliver the program. Industry practitioners and entrepreneurs will be invited for a few sessions for continuous industry interaction.
Pedagogy
A judicious mix of the following:
Case method of learning
Lectures
Exercises, Assignments
Group Projects & Presentations
Peer Discussions
Role Plays
Evaluation and Certification
In addition to the Term-end final examinations, other evaluation instruments at the discretion of the faculty will include one or more of the following:
Assignments/Quizzes
Class Participation
Project work
On successful completion of the programme, the participants will be awarded a Certificate of One Year Part-time General Management Programme for Executives.
Contact us
For further details please contact us on
Phone: +91-0522-6696285
E-mail:gmpe23[at]iiml[dot]ac[dot]in
Testimonials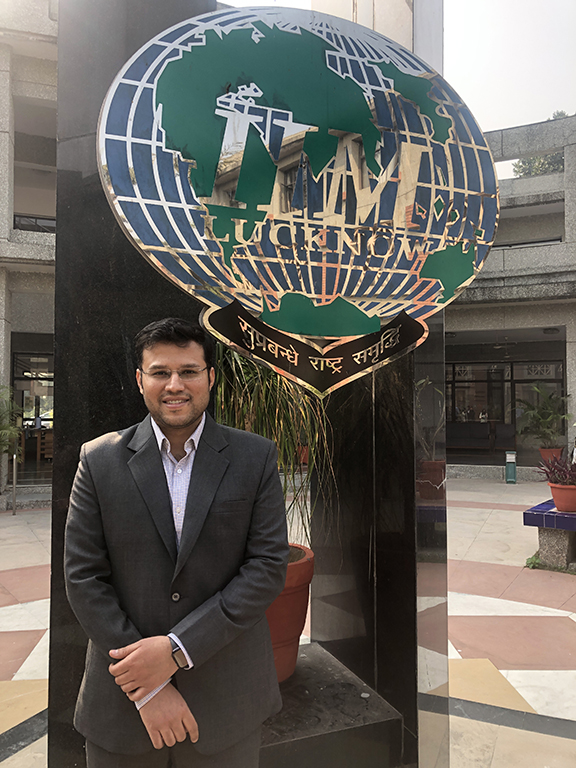 GMPE is an outstanding course for executives! The program gave me exposure to various facets of management. With an intensive curriculum covering diverse domains like Supply Chain, Marketing, Economics, Operations, Finance, etc., I gained great insights into the different aspects which not only helped me increase my knowledge but also grow as a better professional. The case studies, assignments, group projects combined with healthy classroom discussions contributed tremendously in enriching the experience. Besides the above, I got an opportunity to network with professionals from different fields especially during the campus modules. The professors did an excellent job of breaking the most complex topics into simple relatable concepts which were easy to grasp and were always available for any further discussions. In retrospect, I can confidently say that GMPE was one of the best investments I made on myself.

I would strongly recommend GMPE for mid-senior level executives who are looking to accelerate career growth or even diversify their profile. My sincere thanks to all the professors and support staff who have been instrumental in conducting the program successfully.
Ishan Nanda, GMPE Batch 20 | Head, Technical Sales, Rigid Foam - Wanhua International (India) Pvt. Ltd.
---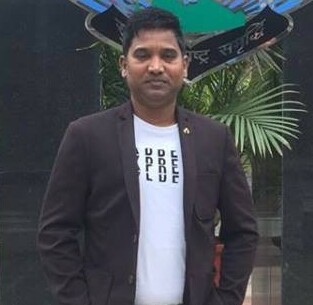 "An excellent course from IIM Lucknow for executives. It has helped me gain knowledge in the general management aspects. A well-blended course to understand macro-economic, socio-political and develop analytical, management skills. The One-year course is well spaced out with 36 days of campus learning.Very interactive sessions from the professors who are always approachable.Real time case studies with great learning methodologies by the professor's made this course even more interesting."
Michael P, GMPE, Founder/ Director – Maven Technologies
---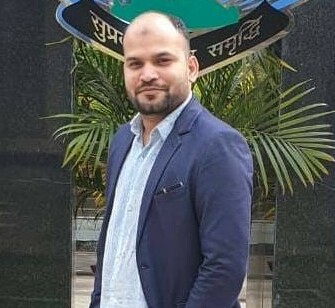 "GMPE Course has given me the right exposure to analytical and interpersonal skills which in total has helped out in my overall career growth.Being with people from different professional background and working with them as a team in group has a great advantage on its own."
Kumar Gaurav, GMPE, Retail Executive – Titan Company Limited
---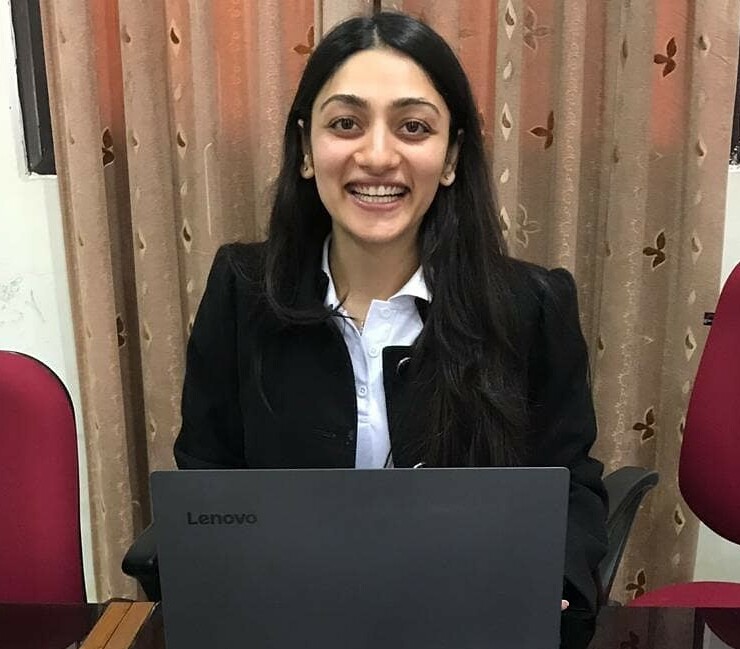 "The Experience was great! The course taught me how to gain a newer perspective beyondwhat I have learnt till now. It helped me gain an insight into different industries and how creatively issues can be solved.More importantly it gave me a chance to meet like-minded individuals who became like family while we were on the campus."
Nikita Nanda, GMPE, Manager – Ernst and Young
---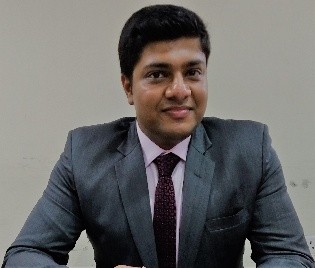 "GMPE course at IIM-Lucknow is a perfect blend of on-campus and off-campus learning. It offers aworking professional/executive both the experiences of rigorous campus lifestyle and managing work-life while keeping the learning opportunities aplenty. The unique mixture of classroom teaching byrenowned faculties through case studies, projects, experience sharing and interactions amongst agroup of accomplished peers from different backgrounds not only accentuates learning but also helpsan individual to grow professionally as well as personally."
Vatsal Agarwal, GMPE, Chartered Accountant – M/s Sunil Sharda & Co.
---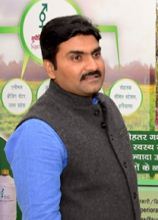 "The General Management programme for Executives (GMPE)-17th Batch (2018-19) of IIM, Lucknow combines an ideal mix of courses aimed at upgrading conceptual skills in general management education. I would like to mention unique feature about this programme is the participants centred pedagogy, the experienced and enthusiastic faculty which helped us to explore the issues and concepts through case studies, simulation games and group projects. It provides an opportunity to dip into the ocean of knowledge. The days at Campus I spent with other executives was extremely valuable. The diversity of executives from different industries led to a lot of sharing of knowledge and perspectives, which I found really enriching. I profusely thank all my faculties at IIM-Lucknow for making the journey of learning so memorable."
Dr. Nirav Patel, General Manager, Animal Breeding Centre, Salon (Managedby NDDB Dairy Services, New Delhi)
---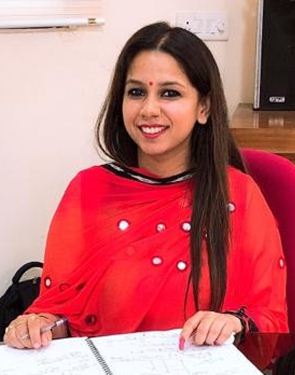 "I would like extend my heartfelt thanks to all my Professor who were my guiding light during one year stint at IIM-Lucknow. Last one year have been very eventful and full of practical learning – how to utilize knowledge gained in classroom and its application in professional world. Every minute of time spent in this temple of learning has significantly helped me to evolve and emerge as a better professional and above all a good human being. We all had the privilege to absorb vast knowledge from the learned faculty, library full of journals/ cases studies national and international. Taught us the spirt of team work when you collaborate with people from multiculture background and diverse field to work on a project with one goal – BE A WINNER. We had the opportunity to understand the nuances of business world as the course content was so comprehensive and wellintegrated like Business Communication/ Strategic Management/ Legal that it has equipped me with all the arsenals to skillfully handle Corporate world with ease and confidence."
Gunjan Shyam, GMPE - Batch 2017-2018
---